Empowering our next generation of leaders.
While Minnesota may be a leader in education, our children of color are too often left behind. With one of the largest opportunity gaps in the country, we made a promise to our community—we will be there for you.
At Way to Grow, we support families with children from birth to age eight, empowering our next generation of leaders. We are proud to work with more than 1,700 individuals in Minneapolis and the surrounding suburbs—neighbors who work hard to provide for their children and are active in their community and their child's education. With a team of talented Family Educators, we provide year-round services every day to Way to Grow families and their surrounding communities.
Meet Our Team
Carolyn Smallwood, CEO
Programming
Preschool Pals
Administrative
Board of Directors
Carolyn Smallwood, CEO
Carolyn Smallwood joined Way to Grow in 2004. She previously served as vice president for Sales and Marketing at Twin Cities Rise! and Executive Director of the Minnesota Minority Supplier Development Council (MMSDC).
In 2014, the Star Tribune named Carolyn on one of the Twin Cities' "Top African-Americans of Influence." She currently serves on the Ciresi and Walburn Foundation Board of Directors, the African American Leadership Forum Board of Directors, Minnesota Comeback Board of Directors (where she serves as Co-Chair), and the MinneMinds Executive Committee. Carolyn also sat on Governor Mark Dayton's Early Learning Council for four years. In 2014, Carolyn was selected by Mayor Betsy Hodges to co-chair the Cradle to K Cabinet.
Other previous board positions include the MacPhail Center for Music, the College of Saint Benedict, the Jeremiah Program, the Citizen's League, and the Children's Theatre Company. She also served as a member of the Greater Twin Cities United Way's Early Learning Executive Committee, as well as the Promise Neighborhood Solution Action Group.
Programming
Program Leadership
Program Director
Patricia Hayes
Program Director
Ronel Robinson
rrobinson@mplswaytogrow.org
Programming Staff
Community Relations Manager
Bruce Murray
bmurray@mplswaytogrow.org
Manager of Education
Nichole Jensen
njensen@mplswaytogrow.org
Education Program Specialist
Pamela Khang
Family Educators
Family Educator
Alexa Rodriguez
arodriguez@mplswaytogrow.org
Family Educator
Alison Dakota
adakota@mplswaytogrow.org
Family Educator
Amanda Erickson
aerickson@mplswaytogrow.org
Family Educator
Amina Ammi
Family Educator
Amber Skogsberg
askogsberg@mplswaytogrow.org
Family Educator
Andrea Lechuga
alechuga@mplswaytogrow.org
Family Educator
Anthony Allen
Family Educator
Eveline Rojas
Family Educator
Guadalupe Montano
gmontano@mplswaytogrow.org
Family Educator
Jamesetta Diggs
Family Educator
Juliet Cha
Family Educator
Maria Soto
Family Educator
Phoua Yang
Family Educator
Roxanne Bell-Afolabi
Family Educator
Ruth Gishen
rgishen@mplswaytogrow.org
Family Educator
Sadia Abdullahi
sabdullahi@mplswaytogrow.org
Family Educator
Saleta Sallet-Cobb
ssallet-cobb@mplswaytogrow.org
Family Educator
Santa Rodriguez
srodriguez@mplswaytogrow.org
Family Educator
Shany Fahiye
sfahiye@mplswaytogrow.org
Family Educator
Tatiana Buckner
tbuckner@mplswaytogrow.org
Preschool Pals
Preschool Pals Staff
Education Coordinator
Craig Allen
Pre-K - 3rd Grade Consultant
Eka Nagoya
Lead Preschool Teacher
Gwen Berrisford
gberrisford@mplswaytogrow.org
Teacher's Aide
Marisa McKinley
mmkinley@mplswaytogrow.org
Administrative
Development & Communications Leadership
Director of Major & Planned Giving
Kim Bowman
kbowman@mplswaytogrow.org
Director of Development
Melissa Meyer
Development & Communications
Development Associate
Chelsea DeLong
cdelong@mplswaytogrow.org
Communications & Development Coordinator
Kate Kinkade
kkinkade@mplswaytogrow.org
Logistics Coordinator
Liz Woods
Data
Lead Data Analyst
Andrew Lindvall
alindvall@mplswaytogrow.org
Data Analyst
Daniel Hanson
dhanson@mplswaytogrow.org
Data Specialist
Tom Frank
Office and Administration
Human Resource Generalist
Sara Brandt
sbrandt@mplswaytogrow.org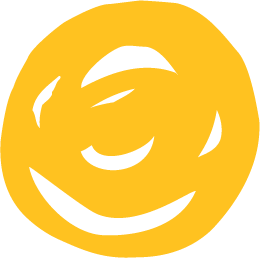 Business Manager
Mark Henderson
mhenderson@mplswaytogrow.org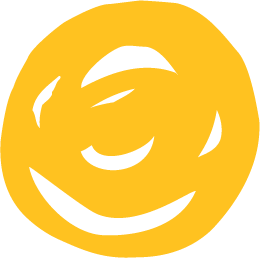 Executive Assistant
Roggie Robinson
r.lrobinson@mplswaytogrow.org
Board of Directors
Leadership
Sophie Kelley, Chair
Retired, Market Director, Associated Bank
Michael Garrett, Vice Chair & Secretary
Senior Vice President, Human Resources and Inclusion, Federal Reserve Bank of Minneapolis
Darrell Ellsworth, Treasurer
Senior Manager, Business Risk and Control, Wells Fargo
Gaye Adams Massey, Past Chair (Emeritus)
Chief Executive Officer, YWCA of St. Paul

Directors
Julie Baker (Emeritus)
Community Volunteer
Bob Barnett (Emeritus)
Senior Fellow & Principal Consultant, MDA Leadership Consultants
Laura Bohlander
President, LRE Foundation
Jim Boyle
President, James R. Boyle & Associates
Janis Clay
Executive Director, Board Chair, Civic Caucus
Karen Contag
Community Volunteer
Susan Corridoni
Corridoni Foundation For Agency and Self-Determination, Director
Brian Crosby
Vice President, Community Accountability Officer, Associated Bank
Darrell Ellsworth
Retired, Senior Manager, Business Risk and Control, Wells Fargo
Kyle Green
Senior Manager, National Department of Professional Practice, KPMG LLP
Julia Halberg (Emeritus)
Adjunct Assistant Professor, Dean's Cabinet, School of Public Health, University of Minnesota
Laurie Lafontaine
Retired, Vice President of Finance and Treasury, Allina Health Minneapolis
Vanessa Laird (Emeritus)
Executive Director, University of Minnesota Center for Integrative Leadership
Vickie Mattys
Community Volunteer
Sarah Mitchell
Director, Marketing, Comcast Business, Midwest Region
Chris Mongeon (Emeritus)
Wealth Advisor, Parable Wealth Partners
Luis Moreno
Co-Founder, The TCBPN
Dave Nassif
Retired
Kevin Nilan
Retired, Global Asset Manager, 3M
Jeanne Ravich
Community Volunteer, Founder, Books to Grow
Art Rolnick
Senior Fellow, Humphrey School of Public Affairs, University of Minnesota
Nasibu Sareva (Emeritus)
Executive Director, African Development Center
Randy Sauter
Senior Manager, Information Security, U.S. Bank
Frank Schweigert
Retired, Professor, Department of Philosophy, College of Liberal Arts, Metropolitan State University
Angela Slaughter
VP, Associate General Counsel, Capital RX
Jaime Stilson (Emeritus)
Partner, Dorsey & Whitney
Yohuru Williams
Distinguished University Chair, Professor of History & Founding Director of the Racial Justice Initiative, University of St. Thomas
Ann Yates
Director, Pharma Vertical, Evoqua Water Technologies
"Alison and Way to Grow give us access to resources, opportunities, and events that we never would have been able to experience otherwise."
Sydney, Way to Grow Parent
Our Stories
Paying it Forward
An early start and so much support truly paid off for Octavio. A fast learner, he would pick up new skills quickly and his comprehension consistently challenged his Family Educator to bring different and interesting lessons to the home.
Now a seventh-grader, Octavio's performance in math and science far exceeded grade level. Yet rather than coasting through his classes, he stepped up to help those around him. "I was just able to grasp what was being taught and then helped others understand it as well," he explains. Octavio was such an asset to his class that he was asked to help tutor kids in a summer school program.
All for One, One for All
With the help of Patricia, her Family Educator, Lauren was able to get her son Zachariah into speech and occupational therapy, then into a Head Start program. "He first came to us not talking and now we cannot get him to be quiet," Patricia laughs. "Even this early, I think he knows he has some obstacles, but he is determined to overcome them."
"Miss Patricia is my backup, my resource. I know I can count on her," expresses Lauren. Patricia agrees: "We all just have a tight knit bond. Working with them has elevated my experience as a Family Educator."
People to Look Up To
Often the first and last Way to Grow employee our preschool students see, Mr. Willie makes it a point to be not just a driver, but an integral part of their lives every day.
"We bond because I listen to them. Sometimes they have problems, sometimes they have concerns, and sometimes they just want someone to talk to," Mr. Willie explains. "Each child is different, and they are so intelligent and energetic. When I look at our bus, I see that we have the makings of future lawyers, doctors, politicians—almost every type of position that will contribute to our community in the future."

Culture to Culture
"Having Alison, having a native person as my Family Educator, has positively contributed to my experience at Way to Grow. There is something about sharing a culture; she just understands where I am coming from and what I am going through," Sydney expresses. "She makes it easy and comfortable…. Alison and Way to Grow give us access to resources, opportunities, and events that we never would have been able to experience otherwise. They have been able to show us what community really is, and we are so grateful."